Disney XD starts game conversation with kids
The channel is looking for kids' feedback on the pilot for Gaming Show (In My Parents' Garage), which will air April 21.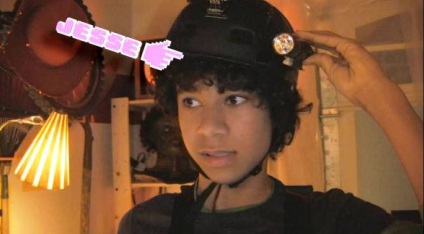 Disney XD is looking to its young audience for feedback on a video game show pilot from Toronto prodco Banger Films.
On April 21, the kids channel will air Gaming Show (In My Parents' Garage) with a call for viewers to head to DisneyXD.ca to share their opinions through a survey.
Michael Goldsmith, director, original programming, Disney XD Canada says that while the series is still at the pilot stage, a two-way conversation with kids about gaming would be at the heart of the weekly, magazine-style show targeted at kids 6 to 11 and 8 to 14, skewing towards boys but not excluding girls.
Though the series has not yet been green lit, Goldsmith says that the intention is to create an online extension of the show that not only asks the audience for feedback on the games they love, but also would provide assets that would allow for kids to build their own games.
"We'd definitely give them timely updates on the world of big games (from Nintendo, Xbox and Playstation) that we know they play, but I just think the gaming world is changing so much that we'd like to open it up and talk about apps as well, and to give kids the assets to build games and integrate those into the show," says Goldsmith.
"Kids know so much about games, but they also at a younger and younger age seem equipped to build their own games."
Potential sponsorship and integration opportunities with the show would be rolled out when and if the show is green lit, says Goldsmith.
Disney XD has reached out to fans previously for feedback on a pilot with the series in development called Fangbone, produced by Radical Sheep Productions and Disney XD. The broadcaster asked kids to pick their favourite character voices and scores for certain scenes.
In the current season to date, Disney XD reaches more than 1 million unique viewers in its target demo of kids age 6-12, according to BBM numbers cited by the channel. On average, DisneyXD.ca sees 65,000 unique site visitors monthly, per cited comScore stats.
The soonest the series would come to air would be late fall 2014, says Goldsmith.
- From Media in Canada