CBC cuts 657 jobs, $130M from budget
"It's clear we can't be resizing the public broadcaster every two years," CBC president and CEO Hubert Lacroix said in a statement, attributing the cuts to a softening ad market, federal budget cuts and the loss of NHL rights.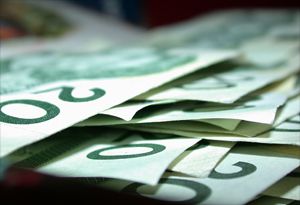 The CBC is eliminating 657 jobs over the next two years as the pubcaster fights to cut $130 million from its budget.
Announcements on the cuts come following a town hall meeting at its Toronto headquarters today. Among the cuts will be $82 million taken from English Services and the elimination of 334 full-time jobs.
Hubert Lacroix, president and CEO of CBC/Radio-Canada said the loss of Hockey Night in Canada rights was significant but the issues at the pubcaster can't be fully based on that issue. The CBC has also been dealing with a federal budget cut of $115 million that was first outlined in the 2012 budget.
A softening ad market and failure for the pubcaster to increase primetime numbers for the 25-to-54 demographic means TV advertising for the CBC is down $47 million, according to a story from the CBC.
CBC/Radio-Canada was also impacted by lower than average ad revenues on Espace musique and CBC Radio 2.
Lacroix says these shortfalls mean the CBC will no longer compete for professional sports rights, as well as cutting back on the number of events and sports it works on both on the professional and amateur level. The pubcaster will remain committed to events of national importance like the Olympics though, but will approach them with new partnership agreements similar to how it did with the Sochi Winter Olympics, according to the release.
Regionally, CBC/Radio-Canada will maintain its presence across regions, but planned expansions, including one for London, ON will be cancelled.
"It's clear we can't be resizing the public broadcaster every two years," said Lacroix in the release. "It is equally clear that the media landscape is transforming at an astounding speed. To meet this challenge, we have accelerated a strategic planning exercise that was already underway. This new strategic framework, which we will announce in the coming months, will guide the Corporation's evolution towards a smaller, more nimble and more open public broadcaster. It will ensure that the services we provide, and the operating model that supports those services, evolve in tandem with the changing expectations of Canadians and the movements of our industry. Today's announcement is not an end point, but a pivot point into a period of accelerated change."
RELATED: CBC announces next-season pickups and renewals; CBC cancels Cracked, Arctic Air
From Media in Canada