Bitten rates as top original Space program of all time
The werewolf drama averaged 348,000 viewers through its first season in its Saturday night timeslot.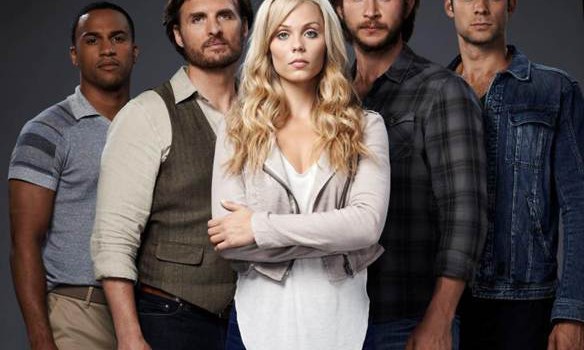 Look out, Sarah Manning: the competition between fierce female protagonists just got fiercer.
On the heels of Orphan Black's prestigious Peabody win, Space channel announced yesterday that its werewolf drama, Bitten, has become its highest-rated original series of all time.
The series drew an average of 348,000 viewers to its timeslot Saturdays at 9 p.m. on the Bell Media specialty channel, and as reached over 4 million people to date, according to a release. Space also released social media metrics for Bitten, which garnered 903 million estimated impressions from 364,430 Twitter mentions by 288,071 different users tweeting the #Bitten hashtag.
Justin Stockman, VP specialty channels, Bell Media, tells MiC that Bitten aligns with Space's target audience of adults 18 to 49 and 25 to 54, though skews slightly female.
"Overall, for the channel, we're just really proud to have turned a corner," he says. "I think many years ago you would have seen Canadian productions as an obligation, a lot of it was filler and now we've been able to turn out some amazing hits that are actually driving the business."
The first season finale airs tomorrow at 9 p.m. and will preceded by a day-long marathon of the entire series starting at 9 a.m.
Bitten stars Canadian Laura Vandervoort as the world's only female werewolf. The series is produced by No Equal Entertainment, Hoodwink Entertainment, and eOne in association with Space and Bell Media. Funding partners and incentives include the Rogers Cable Network Fund, Cogeco Production Program and the Canadian Film or Video Production Tax Credit.
Related: Getting Bitten on Saturday nights
From Media in Canada