Cineflix Media names new unscripted development boss
Brandon Killion (pictured), formerly with Gurney Productions and Original Productions, will be based in Los Angeles.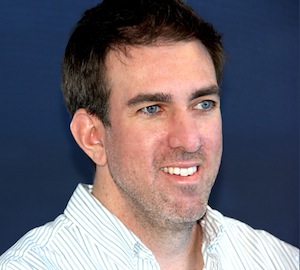 A new-look Cineflix Media has tapped Los Angeles-based Brandon Killion to oversee its unscripted development and production.
Killion, formerly VP of Gurney Productions and an Original Productions showrunner, will spearhead new programming as EVP of programming and development at Toronto-based Cineflix, which recently restructured its scripted and unscripted divisions.
The veteran reality TV producer will oversee unscripted development for broadcasters in both Canada and the U.S. markets, where Cineflix has had success with reality series like American Pickers and Property Brothers.
Killion will work closely with New York-based president of production Charles Tremayne and Kim Bondi, the Toronto-based EVP of production, to pitch broadcasters on new projects.
His TV credits include Duck Dynasty, Haunted Collector,  Auction Hunters, and  American Diggers.
Killion spent seven years at Storage Wars producer Original Productions, where he cast and developed shows like Ax Men and Swords: Life on the Line, while showrunning American Hoggers and Ice Road Truckers.