Rogers Media launches FXX Canada
Hayden Mindell, Rogers Media VP of TV programming and content, says the new channel will skew younger with a focus on scripted comedy.
Rogers Media has launched FXX Canada, a younger skewing and more comedy-based sister channel to FX Canada, which launched in 2011.
Hayden Mindell, VP of TV programming and content, Rogers Media, says that FXX Canada aims to reach viewers aged 18 to 34, with a skew towards males with comedy-centric acquisition programming like It's Always Sunny in Philadelphia, The League and the debut of the TV version of the black comedy Fargo, which was shot in Alberta.
Although Canadian content on the channel is currently limited to City series' Seed and Package Deal, Mindell says announcements of original Canadian programming are forthcoming.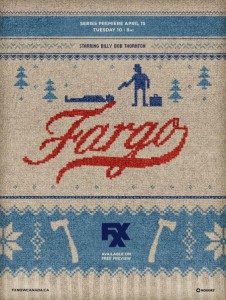 "FXX Canada will be focused on original scripted comedy and have less of a focus on gag comedies," he said. "I think there is a lot of space in the Canadian comedy world for scripted comedy, there has been a lot of drama in the market and a lot of unscripted television but this is like taking the idea that dramas [can thrive] in cable and do it with comedies. The channel will be for comedies that take a little longer to get into, that might move a little slower but have a rich and rewarding payoff at the end."
A new app, called FX Now Canada, will also be launching, and will contain content from both FXX and FX Canada. Mindell says at launch the app will only feature content from the channels but will grow to also include original digital content in the future. Ad opportunities on the app include pre-roll and mid-roll slots.
FXX Canada is being promoted with a campaign that is running across other Rogers Media assets like Sportsnet and City. The channel is available through a free preview to Rogers customers until June 30. Currently the channel is only available to Rogers subscribers through cable TV and the app, but a representative from the media co says it is in talks with other providers to add the channel to their lists as well.
- From Media in Canada