New State of Syn app comes to Google Glass
Tech company Mind Pirate and the CFC's ideaBOOST lab have released four new apps for Google Glass, including State of Syn: Singularity.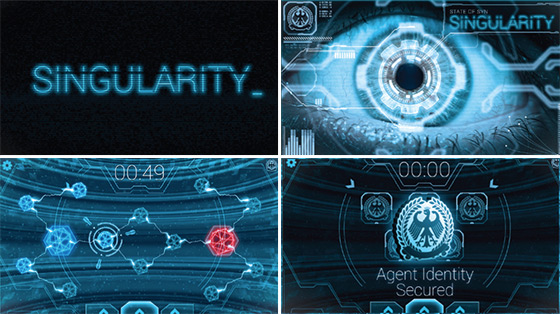 Canadian Film Centre's Media Lab (CFC Media Lab) and California-based wearable technology company Mind Pirate have launched four new apps available for download now onto Google Glass, including a State of Syn game from Smokebomb Entertainment, the collaborators announced Thursday.
The apps, which range from immersive gameplay controlled by the nod of a head to real-time video and photo effects, came out of ideaBOOST, a four-month-long wearable-technology accelerator, created by the CFC Media Lab and Mind Pirate.
The results are an example of how entertainment and technology can be brought together to produce next-gen digital content, says Ana Serrano, chief digital officer, Canadian Film Centre, in a statement.
The new apps include:
State of Syn: Singularity from Smokebomb Entertainment is a hybrid story-action-puzzle game in which the user plays a hacker fighting to save the lives of an elite team of covert freedom fighters. The app combines video playback, cinematic sound design, direct-to-user messaging delivered by the story's lead character and head-gesture game control to trigger in-game events.
A to B from Normative allows users to record routes and times for any activity, from running to skateboarding.
Little Bandits from Little Guy Games is a cowboy-theme sharpshooting game that lets two players duel it out.
SHARD from CFC Media Lab lets users apply live filters to the world around them, from J.J. Abrams-inspired lens flares to kaleidoscopic imagery.
The entertainment companies involved were provided with a budget, mentorship and tools including early access to Mind Pirate's wearable technology platform, Callisto.
Although Google Glass has attracted plenty of skeptics since its limited beta release last year – including this widely-disseminated essay from tech pundit Robert Scoble - its potential for consumer adoption may increase as it moves into the mainstream. This week, Google announced a partnership with luxury eyewear company Luxottica, which owns Ray-Ban and Oakley, to manufacture more fashion-forward Glass models.To date, criticism of the device has often focused on its functional (read: geeky) appearance.
- From Stream Daily