Halfire hires Julie Hope as COO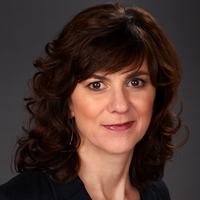 Halfire Entertainment has made its first C-suite appointment with the hire of former Insight Productions exec Julie Hope.
Taking on the title of chief operating officer, Hope joins Halfire president Noreen Halpern at the helm of the new prodco, which was launched in late 2012.
Hope joins Halfire from Toronto-based Insight Productions, where she was chief financial officer for almost two years. Prior to that, she held executive finance positions at Glassbox (now Blue Ant Media) and CanWest (now Shaw Media), among others.
"I've known Noreen for a long time; we re-connected last fall and she started talking about her vision for Halfire and I was just really excited by it," Hope told Playback of the move.
"One of the things that I love to do is build great companies… It's a really exciting time in television production and I think the market is ready for new sources of original content that's geared to a smart and intelligent marketplace."
Halfire recently premiered its half-hour comedy Working the Engels, starring Canadian comedian Andrea Martin, on Global TV. It's the first half-hour comedy season executive Halpern has worked on, and is indicative of the new directions she hopes Hope can help take the company in.
"I think Julie shares my passion in creating content in a new way – that's what I really feel strongly about with Halfire," she said. "We're recognizing great new creative models in how we get shows on the air and keep them on the air. I talk a lot about how our model is the straight-to-series model but more specifically I'd say it's the more non-traditional way of putting shows together."
With her varied background in entertainment finance, Halpern says Hope is an ideal candidate to help Halfire source the new financial models it feels are critical to success in today's competitive television environment.
"What's really exciting for me is how do you find new ways of creating content at higher budgets, or more specifically, the budget that the show needs?" said Halpern. "[Halfire's] is a straight-to-series model but it's also co-financing and bringing international or U.S. partners, finding ways to ensure creators tell the stories that they want to tell in an environment where we've also got the money to put on the screen."