Frantic Films' Shelly Tyler joins National Screen Institute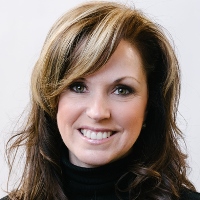 Shelly Tyler has left Frantic Films to land at the National Screen Institute as manager of programs and development.
Tyler will oversee the NSI Features First program, for producer/writer teams at work on their first or second features, and the NSI Totally Television program, which aims at TV development deals for writer/producer teams.
"We're so happy that Shelly is joining the NSI. She brings extensive knowledge of the film and television industry on a national level, great connections, and enthusiasm for Canadian productions," said NSI's director of programming Melissa Kajpust in a statement.
While at Frantic Films, Tyler was executive assistant to Jamie Brown, CEO and executive producer, and a development researcher.