CBC cancels Cracked, Arctic Air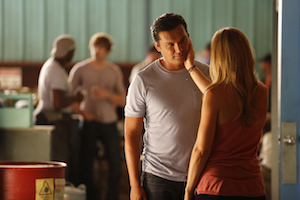 As the CBC decides against new season orders for Arctic Air and Cracked, the pubcaster is looking for a new "balance of programming" to distinguish itself from private sector rivals.
Top CBC scripted programmer Sally Catto on Monday said "financial challenges" facing the pubcaster required the latest programming cuts.
But Catto added the CBC remains "committed to innovative programming" and intends to make announcements on new series in the near future.
That new programming mandate includes fewer procedurals.
"In terms of procedurals, we are not making a blanket statement that we are not considering procedurals," Catto said. "Going forward, we are looking for a balance of programming on the schedule with an eye to a slate that distinguishes us from what is on offer from private broadcasters."
As the CBC faces the pending loss of NHL game revenues from next season, the pubcaster decided against a fourth season for Arctic Air, produced by Omnifilm Entertainment, and a third season of Cracked, from White Pine Pictures.