Let There Be Light, The Price We Pay set for Hot Docs Forum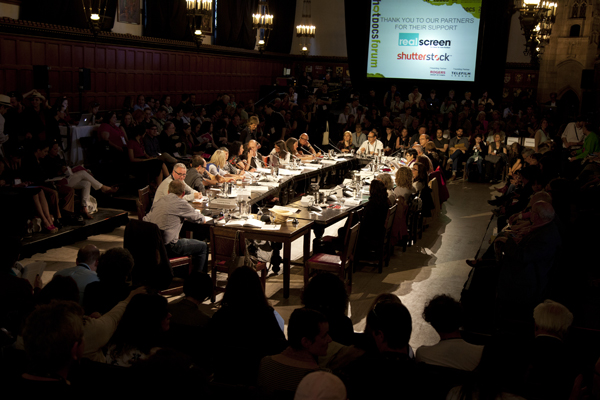 New films from Montreal-based EyeSteelFilm,Toronto's Cave 7 Productions, and the NFB are among 19 projects selected to pitch at this year's Hot Docs Forum in Toronto.
This year's Forum takes place on April 30 and May 1 during the 2014 Hot Docs festival, which runs from April 24-May 4. Projects featured at last year's Hot Docs Forum included Rocket Men, This is Congo and 2013 TIFF selection Midway.
The projects were selected by a committee that comprised Vesna Cudic of Dogwoof, Kristen Fitzpatrick of Women Make Movies, and film critic Eric Kohn.
The full list of selections follows below:
The Skyjacker's Tale, Cave 7 Productions Inc. (Canada)
Tempest Storm, Shot Glass Productions (Canada)
Amina – A Gay Girl in Damascus, Esperamos, The National Film Board Of Canada (Canada)
Let There Be Light, EyeSteelFilm (Canada)
The Price We Pay, Informaction Films Inc. (Canada)
The Accidental Anarchist, Hopscotch Films Ltd, Mentorn (UK)
The Babushkas of Chernobyl, The Babushkas Of Chernobyl LLC (USA)
The Blind Cinema Club, Big Red Barn Films, PBS ITVS (Independent Television Service) (USA)
A Blind Eye, Sole Possession Productions, Big Mouth Productions (USA)
The Blue ID, Artvoltage, Moxie (Turkey)
A Cold War, Sling & Arrow, Jotz Production Pty Ltd (Australia)
(Dis)Honesty – The Truth About Lies, Salty Features, CNBC (USA)
In The Shadow Of The Dream, Pumpernickel Films, Ran-Entertainment , Dream Shadow LLC (France, USA)
The Korean Dream, Morena Films, S.L., Halley Productions, Met Film Production, Taskovski Films (Spain, France, UK, Germany)
Logs Of War, Platypus Productions, Big World Cinema (Kenya, South Africa)
The Night Dad Brought Us Home, Indie Film As (Norway)
Putin's Number One Enemy, Double Bounce Films, Roast Beef Productions (UK)
Two Men, A Car, And The Wall, 212Berlin Films, Alfeneeks Films (Mexico, Palestine)
Wrestling Alligators, Wrestling Alligators, Inc. (USA)
- From Realscreen