WIFTV launches new film lab
The National Genre Film Lab will help five teams of women to secure financing for genre-specific films, such as sci-fi and thrillers. (Pictured: WIFTV president Rachelle Chartrand)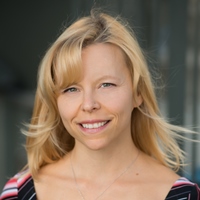 Looking to address the gender imbalance in Canada's screen-based media industry, Women in Film and Television Vancouver (WIFTV) has announced the launch of the National Genre Film Lab, the first phase of its National Accelerator Project for female film and television  professionals.
Announced at last week's Vancouver International Women in Film Festival, the new program is designed to help female filmmakers secure financing for genre-specific films featuring strong female roles. WIFTV secured funding from pay TV service Super Channel to launch the first phase of the project, which has allowed the rollout of its first application phase this spring.
The organization decided to focus on genre-specific films – such as sci-fi, horror and thriller – because of their proven ability to sell around the world, Rachelle Chartrand, president of WIFTV, told Playback.
"Dollar for production-dollar, there is a better chance for a well-made, low-budget genre film to make international sales, even in a slow marketplace," Chartrand said.
"Our research attending international markets shows there is a strong need for genre films, particularly in the burgeoning Asian markets."
Super Channel has committed $10,000 to the lab for curriculum design, Marguerite Pigott, head of creative development for Super Channel, told Playback
The lab will roll out in three stages as more funds are raised, which will include matching teams with advisors to help them develop strategic plans for projects, helping teams to fund and develop creative and promotional materials, and providing advice and financing to take the completed films to international markets and festivals.
"It's our hope that our initial support will help motivate others to join us in advancing this program," Pigott said.
WIFTV plans to have the criteria finalized and to put out the call for applications in May, with a final deadline to follow in the fall.
Each team will have to include a writer, producers and director, although one team member is allowed to take on two roles. The lab will be open to English-language filmmakers across the country.