Rogers on Strombo hire, NHL programming strategy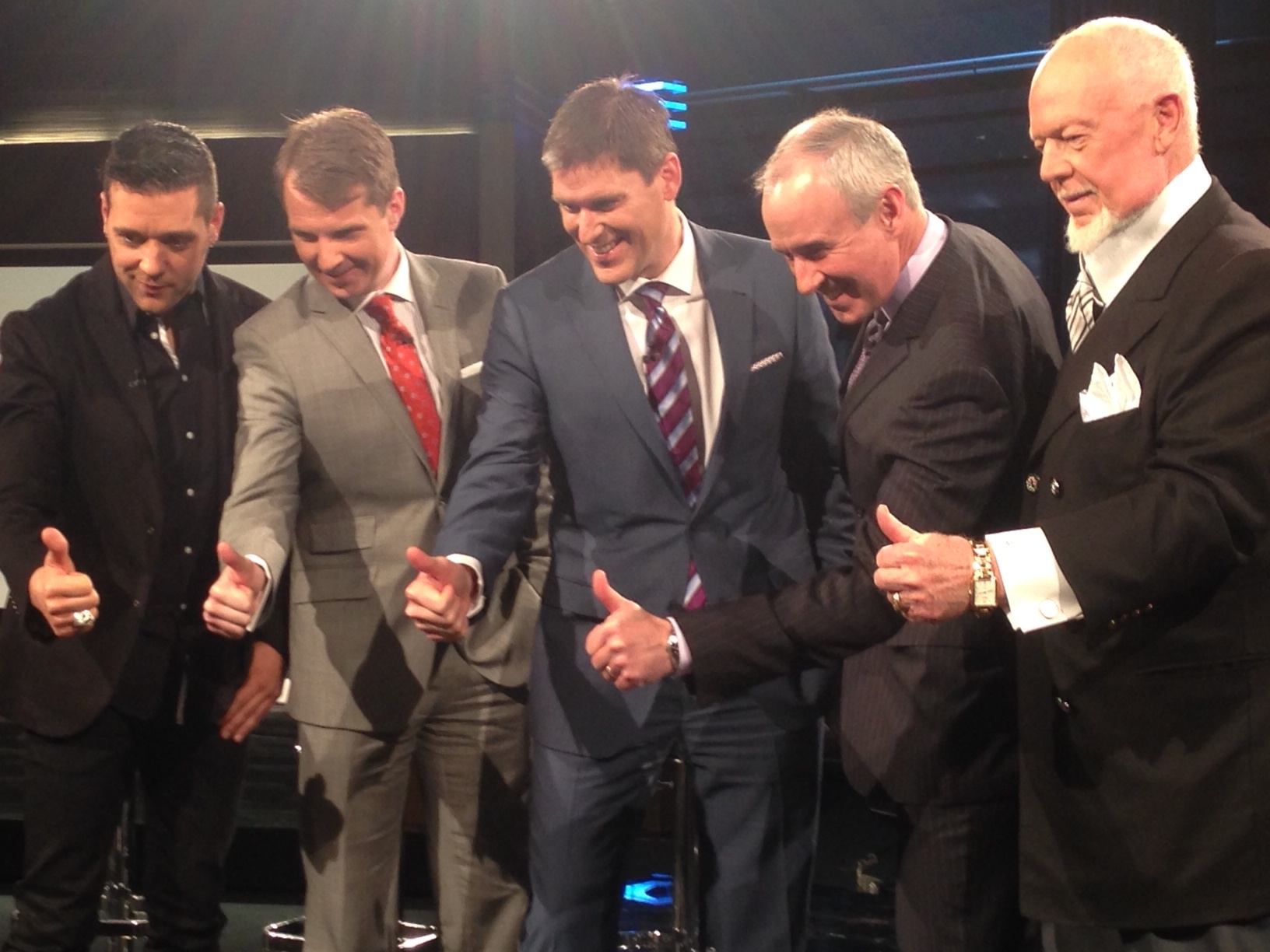 More questions about Rogers' planned NHL coverage were answered yesterday at a press conference following the announcement that George Stroumboulopoulos will host Hockey Night in Canada next season.
In his new role, Stroumboulopoulos will host Hockey Night in Canada and will be the studio anchor for Rogers Media's Sunday night NHL Hometown Hockey on City.
Scott Moore, president of Sportsnet and NHL properties, Rogers, told gathered media that the company expects the expanded coverage to result in a significant ratings bump for its properties. "We expect with this multi-platform approach and multiple choices on Saturday night that the ratings for the night, when accumulated, will probably go up between 15 and 20% (over what CBC currently draws)."
Hockey Night in Canada drew 2.226 million (AMA) viewers to CBC on its Saturday Feb. 8 broadcast just prior to the Olympics, according to a BBM Canada report.
He added that, increasingly, success of the broadcast will be measured by engagement on social and other platforms rather than strictly through TV ratings.
"One of the changes in our media landscape is, while advertisers will always feel that that 30-second spot is the biggest brand building opportunity, they also want to be embedded in the broadcast, they want to be embedded in our second- and third-screen opportunities."
Changes to the broadcast team are part of a different approach to reach a new audience who is not necessarily coming to the television at all.
"We want to get a new breed of Canadian fans that will get passionate about the game. I think if I were to put that into a soundbite, I'd probably say we want to get just a little younger."
With Don Cherry and Ron MacLean set to remain as hosts of Coach's Corner on Saturday nights, the segment will air after the first period on every channel carrying a game, going live for the first game to reach the intermission and on a slight delay for the rest.
Moore confirmed that Rogers will stream games that are available over-the-air on CBC and City for free, while games on cable would be streamed on an authenticated basis, meaning viewers would need a cable subscription to access them online.
- From Media in Canada