Meet the programmer: Blue Ant Media's Vanessa Case
From our print issue: Blue Ant's EVP of programming and production tells Playback what the indie broadcaster is looking for as it expands its original programming slate.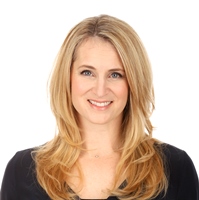 Vanessa Case joined Blue Ant Media in March 2012, overseeing programming and marketing for its eight specialty channels, which include Travel+Escape, Cottage Life, Smithsonian, Oasis, Bite, radX, HIFI and Aux. Prior to joining Blue Ant, Case held exec programming roles for specialty television at Shaw Media and Canwest. Here, she discusses opportunities for indie producers, winning ideas and why travelogues aren't a fit for Travel+Escape.
Can you tell us what makes Blue Ant's programming strategy unique?
The way Blue Ant approaches content is that we look for it in every single direction. We are a true multi-media, multi-platform company. [A show] doesn't necessarily have to premiere on broadcast: it can start online and grow from there. It's in finding the next stars of our industry, be it lifestyle, or even potentially dramatic production. For our YouTube initiatives, it's finding new streams of content that will really resonate with viewers so we can have a direct touchpoint with them – and then create content in support of that.
What are some of Blue Ant's most successful programs right now?
Our big focus right now is lifestyle and documentary – specifically, on Cottage Life and Travel+Escape. On Cottage Life we're finding that people are enjoying touring peoples' homes, seeing beautiful locations across Canada and visiting resorts and cottages, [etc]. That's seen in My Retreat and Epic – these are shows that we both made and purchased for the channel, which are doing incredibly well. And then on Travel+Escape, we see success in all sorts of forms. A lot with our [acquisition] paranormal programming and in some of our more adventure-based programming… like Scam City and Boundless, where we're really pushing the limits on what people think of traditional travel.
Tell us about your digital strategy and how it augments your broadcast strategy?
We're working hand-in-hand with digital to try and find synergies that can launch new ideas, new talent, and new platforms. Aux and Bite are two channels that have taken total advantage of that – Bite in particular.
We'd love to say that we can produce the next big Canadian scripted comedy series; realistically, we don't have that available budget. [But] we've been able to be incredibly strategic in working with producers, our digital department and [through] the Bell Fund and CMF, accessing funding to create scripted content that will launch online first and then follow on a different format on air.
What are the common elements to a successful Blue Ant show?
The secret ingredient that makes for a great show is the independent producer relationship. We are absolutely committed to investing in Canadian production, and have more than doubled our independent production slate from last year to this year. I would love to say we're paying top licence fees [but] we're simply not at a place where we can be very competitive with the vertically integrated companies. We have independent producers who are incredibly sensitive to that. They're coming to the table with great ideas, and together we're going at the ideas with 'how do we afford it; how do we not kill ourselves financially and creatively doing it?'
Creativity, that's gone into creating some of our top shows from Boundless to Illegal Eater to Rebel Without a Kitchen. We're looking for really outside-the-box ideas. I think a creative approach to financing is the key to it. We have examples of shows that are costing $60,000 an episode to $300,000 or $400,000 an episode, and those are possible because of creative solutions to tackling and producing content. And we're incredibly keen to be brought into the loop on international coproductions.
Which channels have the most opportunity for new original shows?
Travel+Escape and Cottage Life. Travel+Escape is one of the bigger services and we are truly committed to finding hits for this channel and are still willing to experiment. Cottage Life is a new service, and one we started from scratch. We're living up to the longstanding identity of a magazine that's well established and we are aggressively producing content to fill that schedule.
What don't you want to be pitched?
When we're talking specifically about Travel+Escape: travelogue programs. When people think of travel, what do they go online for? They go online to find reviews from various airlines, resorts, you name it. That is not what we're going to deliver on TV. They're going to TV for an entertaining experience.
What are the elements of a great pitch to Blue Ant Media?
I think it's coming in with a clear sense [of] timing and where it's going to go – that it's got legs beyond one season. We are definitely looking for series versus one-offs at this point.