Spun Out debuts to big numbers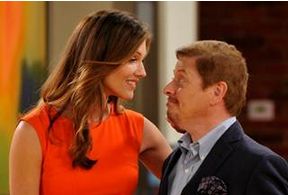 CTV's new multi-cam comedy Spun Out attracted 1.2 million viewers for its Thursday night debut at 8:30 p.m.
The comedy, from Toronto-based Project 10, takes a humorous look at the world of public relations. The premiere also earned nearly nine million Twitter impressions.
Spun Out led into the season two premiere of CTV drama Motive, which brought in 923,000 viewers, up 11% from its season finale.
The series stars Dave Foley, Paul Campbell and Rebecca Dalton and was co-created by Jeff Biederman, Brent Piaskoski and Brian K. Roberts. Andrew Barnsley executive produces with Brian K. Roberts directing and executive producing.
Related: CTV's Spun Out: exclusive look at sneak peek trailer; Prime Time 2013: CTV orders full season of Spun Out comedy
- From Media in Canada with files from Playback