Rogers unveils NHL anchors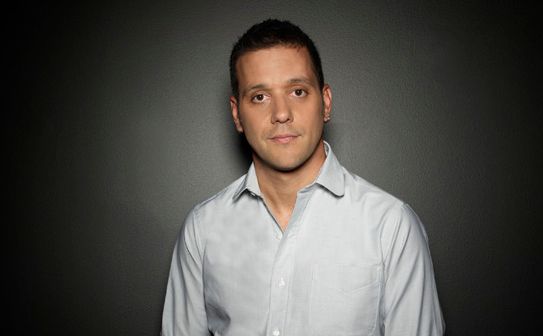 Rogers Media has unveiled its starting lineup of on-air talent for its NHL coverage, with George Stroumboulopoulos anchoring the team starting this fall.
The CBC fanned the flames that Stroumboulopoulos would be making the move to Rogers Media for hockey coverage this morning, announcing that this season would be the last for George Stroumboulopoulos Tonight, which is celebrating its 10th season this year.
In his new role, Stroumboulopoulos will host Hockey Night in Canada and will be the studio anchor for Rogers Media's Sunday night NHL Hometown Hockey on City.
"It's been my honour and pleasure to work with George since he came to the CBC… starting with our collaboration on The Hour," said Jennifer Dettman, executive director of studio and unscripted programming at CBC.
"Although this particular chapter is coming to an end, I've already had some conversations with George about new ways to work with him in the future."
Don Cherry and Ron MacLean both remain with Hockey Night in Canada as co-hosts of Coach's Corner. MacLean will also host Hockey Day in Canada.
Sportnet's Daren Millard and Jeff Marek are also on the NHL team.
Millard will host Wednesday Night Hockey on Sportsnet and Marek will lead Thursday Night Hockey on Sportsnet 360.
- From Media in Canada