Noah Segal joins Elevation Pictures
The veteran distributor is reteaming with Laurie May after stints at Lionsgate, Alliance Films and Entertainment One.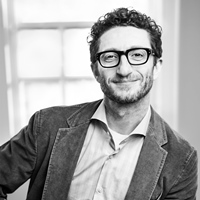 Former Entertainment One film exec Noah Segal has joined Laurie May's Elevation Pictures.
Segal will serve as co-president, alongside May, while overseeing distribution, sales, acquisitons and operations.
Segal and May also worked together at Lionsgate and Alliance Films, which was acquired by eOne.
Elevation Pictures is backed by Teddy Schwarzman's Black Bear Pictures, the New York-based film producer, with whom the Canadian company has an output deal.
"There is a tremendous opportunity in the Canadian distribution market and I look forward to… building this company into a successful and dynamic part of the distribution community," said Segal in a statement Wednesday.
Upcoming films from the Elevation slate include Oculus, being released in the U.S. by Relativity Media on April 11, and Locke, starring Tom Hardy, and the thriller Triple Nine, directed by John Hillcoat.