eOne renews first-look deal with Pier 21 Films
The new two-year deal comes as the indie producer is ramping up its drama and feature film development. (Laszlo Barna pictured)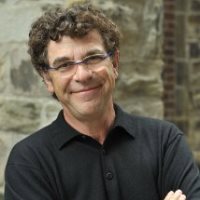 Entertainment One and and Laszlo Barna's Pier 21 Films have renewed their first-look distribution agreement for another two years.
The latest agreement covers Pier 21 Films' slate of non-scripted and scripted TV show across all genres, and documentaries and films.
Barna in 2008 sold the former Barna Alper Productions to Entertainment One, becoming president of its TV division, with production credits like MTV's Skins, CTV/CBS' The Bridge and the CBC's Keep Your Head Up Kid: The Don Cherry Story.
He then left eOne in January 2011, but not before signing a first-look deal now being re-upped three years later.
eOne will also get a first stab at an expanding development slate at Pier 21 Films, which encompasses both features  and TV dramas, along with an international coproduction, Treasures Decoded, now in its second season.
On the film side, Barna optioned a family memoir by veteran American TV reporter Kati Marton, Enemies of the People, that he is adapting into a movie to be directed by The Girl With the Dragon Tattoo's Niels Arden Oplev.
Alan DiFiore is now adapting Marton's memoir about growing up in 1950s Stalinist Hungary for a movie whose themes mirror in part Barna's own past after growing up in Communist eastern Europe before making a new life in the west.
"It's a feature that's close to my own background," Barna told Playback Daily.
The project is being structured as a Danish-Canadian-Hungarian coproduction.
Also in the development hopper at Pier 21 Films are two dramas for CTV: Mortal Coil, about a murder investigating coroner in Alberta from screenwriter Dennis Heaton, and Strain, a sci-fi series from TV scribe David Craig Wallace.
Pier 21 Films is also developing with Shaw Media the one hour procedural Foxe, written by Rick Roberts and Michael Healey, and has The Story, a drama about investigative reporters from screenwriters Susan Coyne and Malcolm MacRury, parked at the CBC.