Discovery Canada makes ratings waves with Cold Water Cowboys
The specialty channel netted one of its biggest premieres ever for a 10-parter about Newfoundlanders who make their living at sea.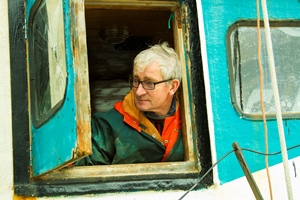 Discovery Canada has reeled in an impressive launch for Cold Water Cowboys, a reality series about Newfoundland fishermen.
The 10-part Paperny Entertainment series got its hooks into 569,000 total viewers, making it the third-highest series premiere ever for the channel, according to BBM Canada data.
"We're very excited over here at Discovery Canada," Edwina Follows,  director, commissioning and production, Discovery Networks Canada, told Playback Daily. "We're hoping this title will get even stronger, becoming our very own Deadliest Catch."
The first episode, which was promoted via Facebook and Twitter campaigns, also netted 237,000 viewers in the A18-49 demo, and 260,000 among 25-54 viewers.
Discovery estimates the Facebook campaign reached three million users and on Twitter, generated 3.8 million impressions, making it the highest engagement of any Discovery promotional campaign to date, the network said. The series hashtag also briefly trended on Twitter in Canada.
Cold Water Cowboys follows workers during an intense fishing season.