Super Channel invests $500K in 22 movies, docs & TV series
The Canadian projects received early-stage financing from the Super Channel Development Fund, with the next deadline set for Feb. 28. (Director Kim Nguyen pictured.)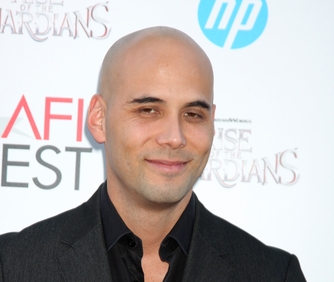 Super Channel is backing Kim Nguyen's latest project, Origin of the World, and Beale Street, by the director/producer team of Nathan Morlando and Allison Black.
The investments come as the pay TV channel backs in all 15 feature films, four documentaries and two series with around $500,000 in development financing as part of its latest round of coin from the Super Channel Development Fund.
Origin of the World sees Nguyen reteam with indie producer Item 7 on a film with three stories about women in India, the Middle East and North America.
Nguyen and Item 7 principals Pierre Even and Marie-Claude Poulin were behind Rebelle, which swept the film categories at last year's Canadian Screen Awards.
Super Channel is also backing Euclid 431 Pictures' Beale Street, writer/director Nathan Morlando story of a neophyte FBI agent sent to investigate a perceived communist infiltration of the burgeoning civil rights movement in 1958.
Other features receiving development backing include 12 to 12, directed by Uli Edel, and based on a script by Donald Martin; writer Karen Lam's Inspiria from Opiate Pictures; and Aisling Walsh's Maudie, written by Sherry White and produced by Heather Haldane, Mary Young Leckie, Mary Sexton and Rob Cooper.
Super Channel is also investing development coin in The Adventures of Black Beauty, comprising 26 half-hours, and Truth or Dare, a series of 36 half-hours from Lone Eagle Entertainment.
The next deadline for the Super Channel Development Fund is Feb. 28, 2014.