Prime Time 2014: Distributing movies in a digital age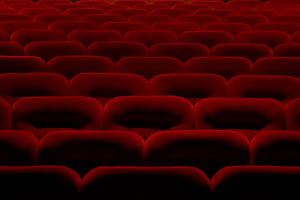 The question of how to respond to a changing media landscape continued to dominate discussions at Prime Time on its final day, as the morning speakers discussed how to best expose Canadians to films in the digital age.
While VOD and SVOD have changed how Canadians find and watch films, the exposure a film receives from a theatrical release is hard to beat, said Mark Slone, SVP of acquisitions at Entertainment One, in a panel on understanding Canadian film consumers.
He noted that one of the greatest predictors of success of a film on a VOD platform is how well it did in its theatrical run.
"When it goes through the theatrical cycle, there is a whole other life in those platforms that comes to fore via that exposure," Slone said.
Theatrical release and promotion can help a movie get noticed by consumers in the cluttered VOD environment, he added.
However, as online platforms continue to grow, distributors need to take a holistic approach to the promotion of a film and consider how they can maximize audiences on all platforms, said Dave Forget, director of business affairs and certification at Telefilm Canada.
"If you think about an entire strategy [around] the life cycle of a film, as it passes through all its platforms, then the question… is what do you do to create the winning conditions for the film to move on?" Forget said.
The morning's conversation also turned to the role broadcasters continue to play in exposing Canadians to Canadian films.
Jennifer Jonas, president of New Real Films, said her production company tends to receive a slew of emails and phone calls after one of its movies airs on live TV.
"Broadcast and watching movies on television is still a way that people like to watch movies," Jonas said.
In his own morning address to the Prime Time conference, Patrick Roy, VP of the Canadian Association of Film Distributors and Exporters, also urged broadcasters in English Canada to show more Canadian films and to embrace opportunities to increase public support for Canadian movies.
"Broadcasters who have pledged to buy every suitable Canadian film must now live up to that promise," Roy said.