Rogers Media appoints new SVP of NHL production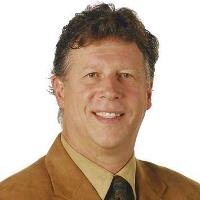 Rogers Media continues to bolster its executive ranks after closing a 12-year, $5.2 billion NHL rights deal late last year, with the appointment of Gord Cutler to the newly-created role of SVP of NHL production.
Starting Feb. 18, Cutler will lead the on-air production of Roger's Sportsnet NHL coverage across all platforms.
The coverage he will be responsible includes national and regional games, all playoff games and the Stanley Cup Final. He will also oversee special NHL events, non-game events and studio broadcasts.
Before taking on this new role, Cutler was the executive producer for Canada's Olympic Broadcast Media Consortium. There, he produced the prime time broadcasts for the London 2012 Olympic Games and the Vancouver 2010 Olympic Winter Games.
"Gord's extensive production resume, which includes the NHL playoffs and several Olympic Games, combined with his tremendous passion for the game, will be integral to delivering on our stars-first production philosophy," said Scott Moore, president of Sportsnet and NHL, in a statement.