Bell Media opens development offices in Vancouver, Winnipeg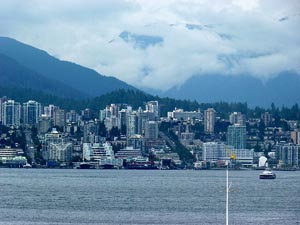 Bell Media will open regional production development offices in Vancouver and Winnipeg, the company announced Wednesday.
The Vancouver office will open on Feb. 17, while the Winnipeg office will open on March 3.
Senior industry executives Michele McMahon will serve as the development manager for the Vancouver office, while Brandice Vivier will hold the same position in for the Winnipeg location.
Vivier and McMahon will act as the creative executives on projects coming through the two offices that are in development or in production, and will also lead any community engagement and outreach programs. The two will both report to Susan Makela, director of independent production, Canadian programming management for Bell Media.
The West Coast production development office will be based at CTV Vancouver, and will serve production communities in B.C. and the Territories.
The office in Winnipeg will serve producers in Manitoba, Saskatchewan and Alberta, and will be based at CTV Winnipeg.
Bell Media also regional production development office based in Halifax that is served by Robin Johnston, director of independent production, factual, for Bell Media.