APTN to go into production on 1491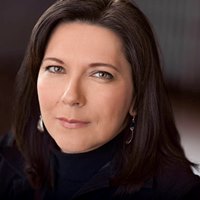 APTN docu-drama project 1491: A New History of the Americas is moving forward with the announcement that Victoria-based Aarrow Productions and Winnipeg-based Animiki See Digital Production are on board as coproducers.
The miniseries is based on a book by the same name from Charles C. Mann, which combines science, history and archaeology to create a new interpretation of pre-Columbus history.
APTN optioned the book back in 2010, and funded the development of the script.
The series will be shot in locations throughout North, Central and South America, and has a budget of $5 million, Barbara Hager, the series producer, director and writer told Playback Daily. Of that budget, about 50% of it will come from international presales, Hager said.
"Most producers are reluctant to take projects like that on because it is hard to sell internationally – but this is an international story," Hager said.
While there have been no deals officially closed yet, Hager said there is interest from one European broadcaster, some Asian broadcasters, and meetings scheduled with two American broadcasters.
The coproducers are currently handling distribution and sales of the series, said Hager, with executive producer Pat Ferns leading the way. APTN has ordered eight one-hour episodes of the show, but the series will likely be versioned for international markets into six one-hours, or four 90-minute episodes, Hager said.
In addition to international presales, the producers anticipate support from the Canada Media Fund through APTN and tax credits. The series, however, is looking at other sources of financing, including sponsorships.
The focus the series has on both cultural diversity and history could position it well for potential support from corporations or foundations with mandates in those areas, Hager noted.
The series is set to start shooting in Fall 2014. It will be co-directed by Lisa Jackson and co-written by Marie Clements. Desiree Single will also produce.
Correction: An earlier version of this story incorrectly stated 1491:A New History of the Americas had received funding from the Canada Media Fund. Playback regrets the error.