The Best Laid Plans ends limited CBC run, won't return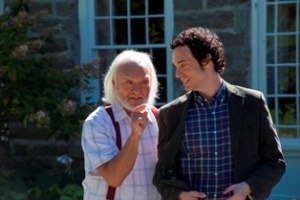 The Best Laid Plans will not air beyond its initial six one-hours run on the CBC, the network has confirmed.
Concluding earlier this week, the miniseries was based on the political satire novel of the same name by Terry Fallis, and was produced by former CBC exec Phyllis Platt, Brian Dennis and Peter Moss at PDM Entertainment.
The CBC insisted the series was always to be a six-part drama before it wrapped.
"Best Laid Plans was developed and aired as a six-part limited series. It was not intended to be an ongoing series. We did not cancel it," Sally Catto, executive director of commissioned and scripted programming CBC, told Playback Daily in a statement.
"Rather, the series has ended. We are pleased to have been part of bringing this wonderful book to Canadian audiences on the small screen," Catto added.
That limited shelf life for The Best Laid Plans appeared to take Fallis by surprise after he indicated on his Twitter account that there had been hope for a second season.
"Sorry that @CBC won't be picking up a 2nd season of #BestLaidPlans. Thanks for all the support from Canadians," Fallis tweeted.
The script for The Best Laid Plans series was written by Susan Coyne and Jason Sherman.
Jonas Chernick, Kenneth Welsh and Jodi Balfour starred in the series, with Sarah Allen, Mark McKinney, Peter Keleghan and Eric Peterson included in the ensemble cast.
- with files from Julianna Cummins, Val Maloney, Katie Bailey and Etan Vlessing