Cuba Gooding Jr. to star in Canadian action thriller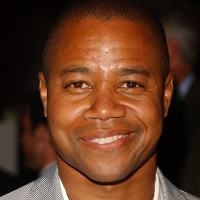 Oscar winner Cuba Gooding Jr. is taking the lead in Allan Ungar's Canadian action thriller Gridlocked, which is set to shoot in Toronto and London, ON, later this year.
The film, which is financed and produced by Hackybox Pictures, will see the Hollywood actor play an ex-SWAT leader who is being pursued by a cocky movie star.
Together, they must find unity among the surviving members of a training facility that must fight a team of mercenaries.
Ungar is directing Gridlocked based on a script he co-wrote with Rob Robol.
Hackybox Pictures, the production shingle for Cody Hackman, recently completed production on Ungar's Tapped, a Canadian MMA thriller that was shot in London, Ont.
Tapped stars Hackman and Michael Biehn, and tells the story of a disgruntled teenager forced to do community service at a rundown karate school, and who enters an MMA tournament to face the man who killed his parents.
Lionsgate is releasing Tapped in the U.S. market in May, while VVS Films will handle the Canadian release.
Bruno Marino, Geoff Hart, and Hackman are producing Gridlocked.
Cuba Gooding Jr. photo courtesy of Shutterstock