The Book of Negroes starts production in South Africa
The CBC and BET Networks miniseries added Allan Hawco and Lyriq Bent to its ensemble cast. (Cuba Gooding Jr. pictured)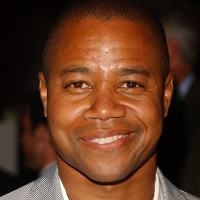 The Book of Negroes miniseries for the CBC and the U.S. BET channel has started shooting in South Africa.
Allan Hawco, Louis Gossett Jr., Cuba Gooding Jr. topline the Canada-South Africa coproduction from Conquering Lion Pictures, Out Of Africa Entertainment and Entertainment One Television.
The TV adaptation, based on Canadian writer Lawrence Hill's novel of the same name, will also shoot in Nova Scotia.
The ensemble cast includes Ben Chaplin, Jane Alexander, Aunjanue Ellis and Lyriq Bent.
Clement Virgo is directing after writing the script for the miniseries with Hill.
The Book of Negroes portrays an African woman who is kidnapped by slave traders in West Africa, enslaved in South Carolina, before finding refuge in Nova Scotia at the dawn of the 19th century.
eOne handles the worldwide rights to the miniseries in all media.
"The Book of Negroes is a deeply inspirational, triumphant story that needs to be told, and we are proud to be part of a project that has the ability and pedigree to attract a cast as exceptional as Lou, Cuba, Aunjanue, Lyriq, Ben, Allan and Jane," said Carrie Stein, EVP of global production, eOne Television, in a statement Tuesday.
The Book of Negroes has financing from the Canada Media Fund, Shaw Rocket Fund, Film and Creative Industries Nova Scotia, and the Cogeco Production Program.