Lumanity to turn Dennis Lehane short story into a movie
Robert Budreau's (pictured) production shingle optioned Consumers, a story about a hitman who targets people in high finance.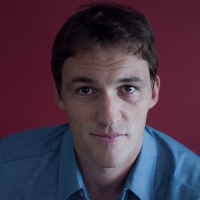 Robert Budreau is the latest Canadian producer to option a literary work by mystery maven Dennis Lehane and turn it into a movie.
The Toronto-based production company Lumanity will adapt Lehane's short story Consumers into a feature film, with Budreau penning the script.
The short story portrays a colourful hitman who targets those in the world of high finance.
Budreau will produce for Lumanity, with Adam Moryto executive producing.
"Lehane's recent success on the big screen is a testament to filmgoers ongoing appetite for strong storytelling," Budreau said in a statement after past page-to-screen adaptations of the U.S. writer's work that includes Shutter Island and Mystic River.
Ben Affleck is also directing Lehane's  They Live By Night for Appian Way and a 2015 release.
Elsewhere, the Sea to Sky Entertainment joint venture between Thunderbird Films and Lionsgate is developing a TV series based on Lehane's Gone Baby Gone novel.
And Tracey Forbes and Calum deHartog optioned another Lehane short story, Running Out of Dog, for a feature film adaption.
Robert Budreau is represented by Brooke Ehrlich Artist Management and attorney James Feldman at Lichter Grossman Nichols Adler & Feldman.
Camera image via Shutterstock