ACCT names new board members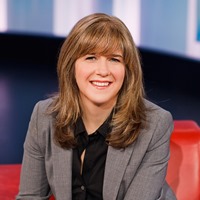 The Academy of Canadian Cinema & Television (ACCT) has announced the addition of two industry members to its ranks.
Jennifer Dettman, executive director of studio and unscripted content at the CBC, and Christine Shipton, VP of original content at Shaw Media, have joined the organization's board of directors, effective immediately.
"The addition of two of the country's most well-respected broadcast executives further strengthens the Board's industry relationships and expertise. Their proven record of creativity matched with fiscal strength will be a great addition to the Board," said Academy Chair Martin Katz in a release.
The addition of Dettman and Shipton brings the number of directors in the ACCT's board to 18.
The organization's Canadian Screen Awards happen this year on Sunday, March 9 at 8 p.m. on the CBC.
Bell Media's clone drama Orphan Black leads the TV nominations for this year's awards, with 14 chances to win.