Aetios inks deals for Unite 9, Trauma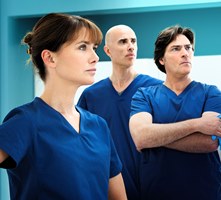 Aetios Productions is eyeing new markets for its original programming with a development deal at the CBC for one drama, and the sale of format rights for another into the U.S. market.
The Montreal-based prodco has signed an agreement with CBC to develop an English-language version of its prison drama Unité 9, and has also sold the format rights for its hospital drama Trauma to Santa Monica-based Intrigue.
Both French-language series are currently broadcast on Radio-Canada. TV5 Monde has the non-exclusive world rights to four seasons of Trauma, and to one season of Unité 9.
Intrigue's interest in the Trauma format was sparked by a desire for a medical-theme show, but with a unique twist, Kelly Pancho, development executive with Intrigue, told Playback.
She said the company was on the search for a medical show, and liked how Trauma "focused on the individual struggles of each of the characters."
Both series remain in development with no agreements for production in place.