Discovery Canada finds ratings gold with Klondike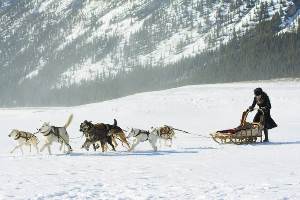 Discovery Canada found ratings gold with the two-hour debut episode for Klondike.
The scripted miniseries pulled in an average audience of 645,000 viewers for the 9 p.m. premiere and the midnight encore airing early Tuesday morning, according to BBM Canada data.
Discovery Canada debuted Klondike day-and-date with the Discovery U.S. bow, which delivered 3.4 million viewers stateside.
The coproduction between Discovery U.S., Entertainment One and Nomadic Pictures, in association with Scott Free Television, is set in the Yukon and shot in Alberta.
Richard Madden, Sam Shepard, Tim Roth and Abbie Cornish top-line the miniseries.