Big Brother Canada returns March 5
The hit reality show will continue to air on Slice three times a week, with a new after-show on Thursdays.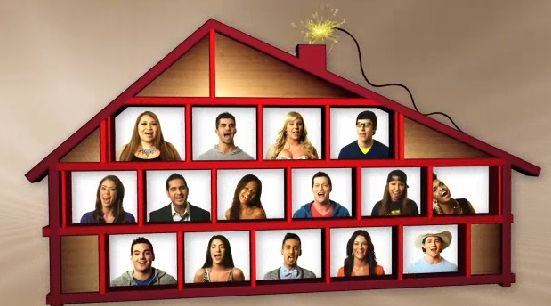 Big Brother Canada will return for a second season this spring with its premiere on Wednesday, March 5 on Shaw Media-owned channels Global and Slice at 9 p.m.
The reality show will continue to air on Slice Wednesdays, Thursdays and Sundays at 9 p.m. Big Brother After Dark will air seven days a week from 2 a.m. to 5 a.m. New to the schedule this year is the Big Brother Canada Side Show, a weekly wrap-up show with series host Arisa Cox, which will air immediately following each eviction episode Thursdays at 10 p.m on Slice.
The Brick is returning as a sponsor. In addition to offering a $25,000 gift card as part of the grand prize, the retailer will be furnishing the Big Brother house with furniture, mattresses, appliances and home electronics.
Last year's two-hour finale on May 2 drew an audience of 657,000 (2+), with the highest rated episode airing Apr. 7 with 757,000 (2+) viewers. More than 2.7 million Canadians tuned into the show at some point weekly, according to BBM Canada data provided by Shaw Media. In the midst of its run last season, Slice.ca was pulling an average of 2.5 million views to Big Brother Canada content per week.
The show also generated a huge amount of social media activity, amassing 116 million impressions and 120,000 interactions during its run.
Big Brother Canada is produced by Insight Productions, in association with Shaw Media.  John Brunton and Barbara Bowlby executive produce for Insight, with supervising producers Erin Brock and Sue Brophey, and senior producer Eric Abboud.
From Media in Canada