UK's Cinesite launching Montreal studio, hiring 3D generalists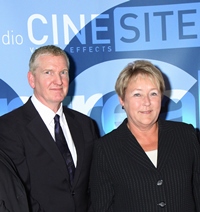 London VFX facility Cinesite for months had been eyeing an international expansion, and has settled on Montreal as the location for a new studio.
The visual effects house is now recruiting for the new 26,000 square foot facility at 250 St-Antoine West, with a capacity for 250 artists.
Cinesite is looking for 3D generalists, able to do tasks from modeling to lighting, for its Montreal facility.
The first project to be completed at the new location will be the Guy Ritchie film The Man From U.N.C.L.E., for Warner Bros., with work to be shared between London and Montreal.
"Over the past few months Cinesite has been looking at several opportunities for international expansion," Cinesite managing director Antony Hunt (pictured) said Monday in a statement.
"This burgeoning creative hub, combined with the investment support offered by the government of Québec, makes it the ideal location for us," he added.
Cinesite is landing in Montreal thanks to provincial subsidies and local digital tax credits that allow cost savings by VFX clients.
"With past productions such as Harry Potter and the Deathly Hallows, Pirates of the Caribbean: On Stranger Tides, and Prince of Persia, Cinesite proved that they are among the top studios in the world," Quebec premier Pauline Marois (pictured) said in her own statement as Cinesite unveiled its expansion plans.
"This will further consolidate the cluster and broaden the synergy between industry stakeholders," Marois added.