Blog: Dispatches from Sundance
Alan Bacchus takes the pulse of the indie film scene at Sundance in the first of a series of blogs from the U.S. film festival.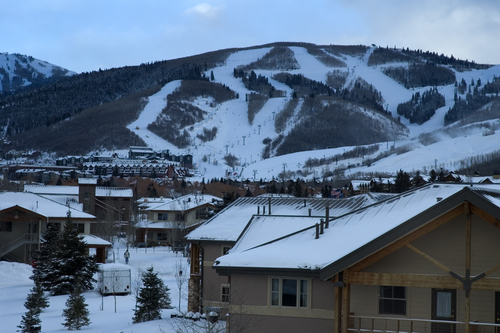 Alan Bacchus is the Programs Manager for Bell Media's The Harold Greenberg Fund, overseeing the Script Development Program for Canadian feature films. Alan is a member of the Online Film Critics Society, writing for Exclaim! as well as his own blog, dailyfilmdose.com.  Alan has also produced and directed a number of short films.
This will be my fifth time going to the Sundance Film Festival, as much to represent and support films the Harold Greenberg Fund has backed as to take the pulse of independent film and to see how Canadian film stacks up against the best of the United States.
Of course, historically, it's been the  primary launching pad for America's newest filmmakers. The U.S. Competition Program being one of the most coveted programming slots of any festival – 16 films from thousands of submissions, mostly new filmmakers unheralded and unknown – launching films such as Fruitvale Station, Beasts of the Southern Wild, The Spectacular Now, Like Crazy, Martha Marcy Mae Marlene, and so on.
Whether it's casting the best indie-friendly talent, or chasing that elusive U.S. sale, with comparable budgets these are the films Canadian cinema competes with. Thus, I've always felt Sundance was an under-utilized platform for Canadian filmmakers to launch their films.
That said, there's only 12 World Cinema programming slots and competition is fierce. But in recent years, we've seen Sundance launch the career of Tatiana Maslany who won a special jury prize for Grown Up Movie Star, as well as Vincenzo Natali's eventual Golden Reel-winning Splice, programmed as a Midnight Selection in 2010.
Understandably, TIFF often takes precedence for Canadian filmmakers. An opportunity to premiere on home soil in front of the full gamut of international press is difficult turn down. But a premiere at TIFF usually prevents an acceptance to Sundance. And with over 300 films programmed, even a good film can get lost in the shuffle. At Sundance, each and every film seems to get its due and precise focus for everyone's attention.
This year only one Canadian feature is programmed, My Prairie Home, Chelsea McMullan's NFB-produced music doc featuring transgender singer/songwriter Rae Spoon. And as always smack-dab in the middle of Sundance is the reactionary second cousin, Slamdance, which this year programs four Canadian features including Dane Clark/Linsey Stewart's I Put a Hit on You, Mark Raso's Copenhagen, Pat Kiely's Three Night Stand and Matthew Bauckman/Jaret Belliveau's doc Elliot.
While it's impossible to foresee which films will stand out just from the program listing, some attractive titles do pop out. How will Zach Braff's Kickststarter-funded second feature Wish I Was Here turn out? Same with Richard Linklater's long-rumoured project Boyhood, a coming of age drama shot over 12 years. And Gareth Evans' Raid 2: Berandal, a sequel to his action hit The Raid: Redemption, this time with an astonishing running time of 148 mins. I can't even imagine what's in store with this picture.
But the best Sundance experience always comes from the Competitive programs - being able to enter a cinema with absolutely no expectations and come out flabbergasted with excitement. This is the essence of the festival experience.
The Sundance Film Festival began Thursday Jan. 16 and runs through Saturday Jan 25. Look for more blog postings from Alan throughout the week.