New web series Teenagers attracts Degrassi alum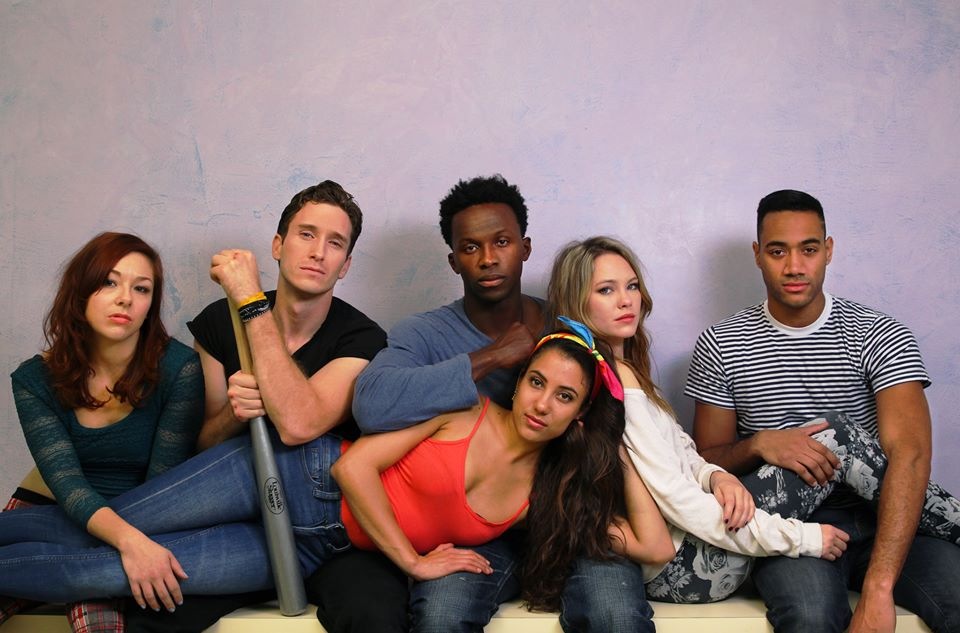 Thanks to social media networks, these days "hot buzz" isn't just something created by the traditional Hollywood media hype machine.
That's something teenagers know. Or rather, in this case, Teenagers.
Teenagers is a new eight-episode YouTube series starring young Canadian actors that will deal with topics of "sexuality, racism, drugs, education, alcohol, peer pressure and freedom." Sound familiar?
Degrassi immediately comes to mind, and by the looks of the teaser-trailer, which has been watched more than 8,000 times and that you can see here, Teenagers has taken also a page from MTV's controversial Skins.
The show's promotional strategy was "pretty basic," says executive producer and actor Emmanuel Kabongo.
"As a team, the cast and the crew agreed to share pictures and links through Facebook, Twitter, Instagram and YouTube."
They created accounts for each network "in which pictures of the cast members, behind-the-scene shots and short videos were constantly being posted," Kabongo adds.
"After uploading the trailer on our YouTube channel, the link was constantly shared on Facebook and Twitter. Cast members and crew promoted it on their pages and invited their friends to 'like' the Teenagers page. We also stay active with fans by replying to their tags and comments."
Because two of the young cast members, Chloe Rose and Raymond Ablack, are also alums of the popular Degrassi: The Next Generation series, says Kabongo, "we also received some love from Degrassi fans and Degrassi bloggers, so that helped very much."
The series is written by Mathew Murray and Sara Tamosauskas and directed by Murray.
The ex-Degrassi kids came aboard in a time-honored show-biz fashion: Kabongo was friends with Ablack, who "didn't think twice" about signing on, and Ablack was friends with Rose, who read the script, "liked it, and accepted the offer with no hesitation either."
The cast and crew invested more than just their time in the Web show, which cost a minuscule $3,000 to make and has an even-more minuscule $1,000 promotional budget, says Kabongo. Those budgets "came from our own pockets."
So far, according to Kabongo, "we don't have a set buyer or distributor. We're basically doing all this on our own."
And that means the final story of Teenagers is still to be told. But we do know the young creators of Teenagers had to have plenty of luck, pluck, talent and grit to get this far. And that portends a Hollywood ending.
Episodes one and two of Teenagers premiere Jan. 19, on a dedicated YouTube channel. The remaining episodes — each under 10 minutes long, except for the final episode, which clocks in at 15 minutes — play out on a weekly schedule.
Author Louis Chunovic is a contributor to Stream, a new website and daily service from Brunico Communications. Stream focuses on the global streaming market.