World Juniors on TSN doubles its audience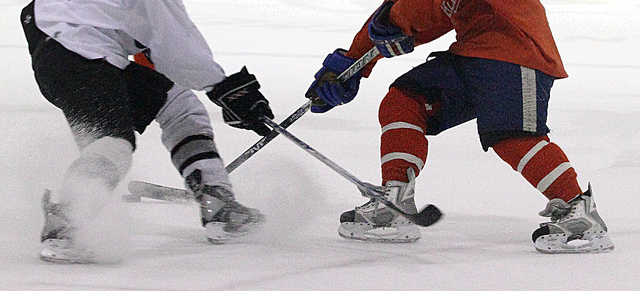 Despite Team Canada's semi-final exit from the 2014 IIHF World Juniors championship this past Saturday, TSN doubled its audience for this year's 10-day hockey tournament over last year's broadcast with more than 1.5 million viewers tuned in to each of the seven Team Canada games on average, according to BBM Canada numbers provided by Bell Media.
Canada's 5-1 loss against Finland in Saturday's semi-final was witnessed by 2.7 million viewers, making it the most-watched game of the tournament, the most-watched program on Canadian television on Saturday and the largest audience ever for a World Juniors game played outside of North America.
The network also drew one million viewers for the Finland-Sweden gold medal game on Sunday, the highest ever for a non-Canadian game played outside of North America.
Overall, more than 14.5 million Canadians watched at least some of the tournament on TSN and TSN2.
Shawn Redmond, VP programming and marketing, TSN, tells MiC that the World Juniors have become a marquee event for TSN and Canadians.
"Clearly, over the last 20-plus years, the World Juniors have become an annual holiday tradition in Canada," says Redmond.
"Thirteen of (TSN's) top 20 audiences of all time are World Juniors games. From a brand perspective for us, Hockey Canada and TSN have been partners for a long time and we extended our agreement last year for the long term. It's a property that is synonymous with our brand."
The sports network clocked big numbers online during the tournament as well, adds Redmond. TSN's digital platforms set a record for one-day viewership on Jan. 2 with over 1.5 million views on TSN.ca, TSN mobile apps and the TSN YouTube channel.
TSN's first Twitter Amplify campaign, sponsored by McDonald's, also returned some impressive numbers around the tournament.
The 65 amplified tweets delivered 6.64 million impressions with over 200,000 engagements (retweets, favourites and replies) and resulted in over 5,000 new followers for @TSN_Sports.
"It was a way for our partners and TSN to own the conversation around the World Juniors on social media," says Redmond. "That's something that's important to us and our advertising partners and it's the kind of thing we'll continue to do with all our big properties moving forward."
Redmond believes the ratings for the World Juniors will continue to grow in the future, especially when the event returns to Canada in a more broadcast-friendly time zone in 2015.
"The last couple of years, especially 2013 being in Ufa, Russia, have been some tough time zones for North America…We expect the ratings to go up next year. Having Toronto and Montreal host the World Juniors is a big deal for Hockey Canada, as evidenced by the ticket sales requests that have already come in. We anticipate ratings will be huge for the event in prime time on home soil."
From Media in Canada