Canadians take home two IAWTV awards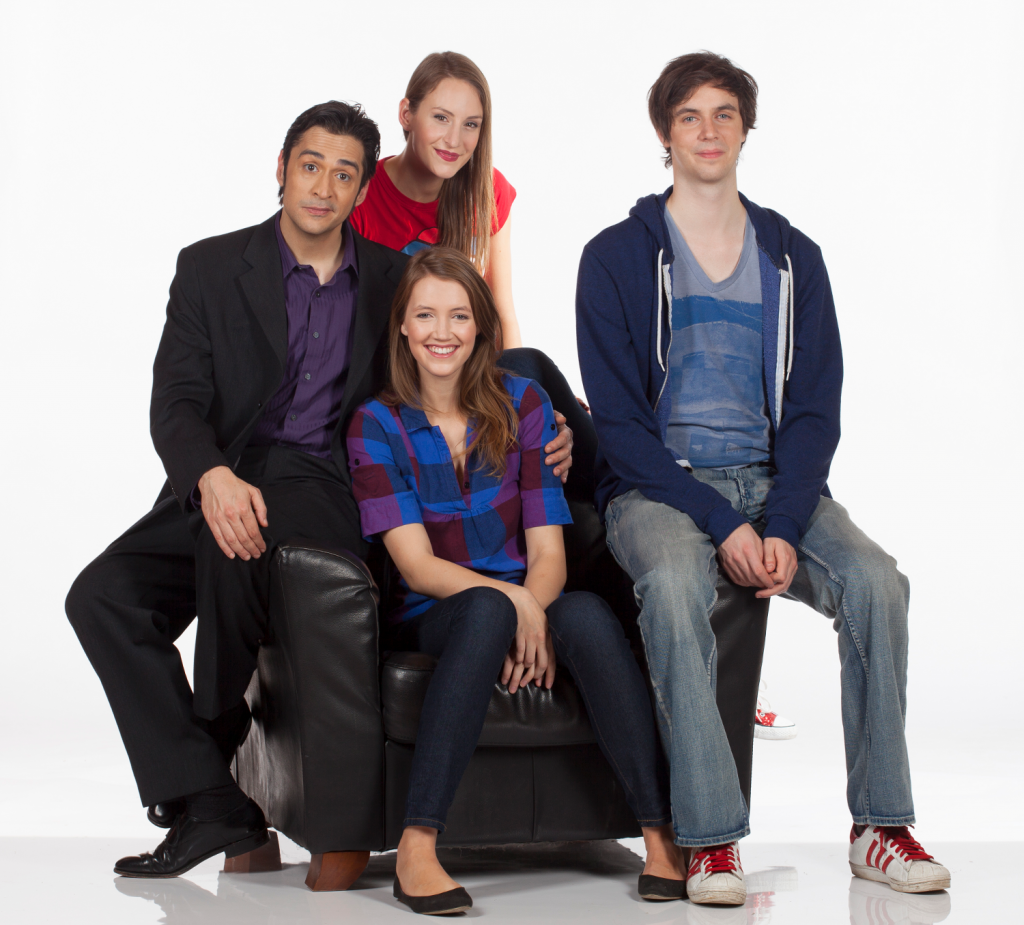 "They used to say that web series were like the wild, wild West and now it's more like the gold rush," said IAWTV Awards host Carrie Preston at the event last night in Las Vegas.
"There's gold in them thar hills," joked Preston, an actress and web series director, using a country twang that would remind fans of her character Arlene on True Blood.
The sentiment is partly true in that, when it come to quality and creativity, content that's distributed and created for the web now rivals that of made-for-TV programming. But it's also half-mocking the difficulty of making big bucks in what's still a growing industry.
Established in 2009, IAWTV recognizes artistic and technological achievement in original entertainment distributed online. This year, four Canadian series were nominated: Clutch, Standard Action, Versus Valerie and State of Syn.
Actress Hannah Spear won best performance in a comedy for her role in Versus Valerie (pictured), a series that's an extension of an earlier transmedia project (Sexy Nerd Girl) from director/producer Mike Fly and director/writer Simon Fraser.
The show follows YouTube star Valerie Lapomme as she slides between reality and her video-game and genre-bending imagination. It's produced with support from IPF, OMDC and JV Productions.
State of Syn won for best interactive and social media experience, recognizing Smokebomb Entertainment's social media manager Carrie Hayden. The sci-fi series, which was recently picked up by Hulu, engaged fans over social media to piece together a puzzle, unlock secret a code and receive exclusive content. The engagement spanned Facebook, multiple Twitter accounts, an app released at Comic-Con in New York, and a Tumblr page for fans where Hayden hosts a videos series about related genre news and series memes.
Among the Canadian presenters at the awards, which are timed nicely to take place the same week as the Consumer Electronics Show, were Standard Action producer and star Joanna Gaskell who was on stage with co-worker Vanessa Driveness.
Driveness was nominated for best costume design on the Vancouver-made fantasy/comedy series, which also received a nom for best makeup and special effects.
Jonathan Robbins, who created Clutch, presented an award with Emma Approved's Joanna Sotomura. His series, produced by mojoPro Films, was nominated for best ensemble performance and best original music.
Melita Kuburas is the editor of Stream, a new website launching this month by Brunico Communications