IPF renews web series funding 'indefinitely'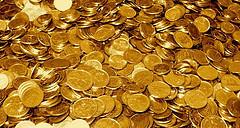 The Independent Production Fund (IPF) announced Monday that it will continue its web series funding program indefinitely, awarding a total of $1.5 million a year toward the production of Canadian web series.
TV drama series, MOWs and miniseries will continue to be funded by the Cogeco Program Development Fund, a mandate it undertook in 2010 as part of a fund restructuring.
The next IPF deadline is March 3, 2014, with producers required to submit brief written concepts and supply a two-minute proof of concept video to measure traffic and audience feedback, as well provide an audience engagement strategy.
A shortlist of finalists will then continue to phase two, submitting detailed business, financial and marketing plans by May 5. An international jury will make funding recommendations to the IPF's Board of Directors.
In addition to funding web series, the IPF  also supplies training and educational support, mentorship and professional development, and has hosted five Digital Marketing Workshops across Canada.  According to the release, the IPF will soon release the second edition of 2011′s How To Build An Audience.
In total, the IPF has invested $57 million over 22 years towards the production of television and web drama.