Cineplex posts record Q3 revenue, lower earnings
Acquisition costs and higher operating expenses dented the bottom line as the Canadian exhibitor welcomed a record 19 million guests into its theatres during the latest financial quarter.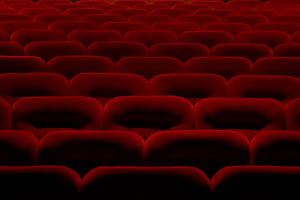 Despite record theatre attendance, Canadian exhibitor Cineplex on Tuesday posted sharply lower third quarter earnings due to acquisition costs and higher operating expenses.
Toronto-based Cineplex saw revenue for the three months to Sept. 30 climb 6% to to $298 million, as attendance was up 4% to reach a record 19 million guests during the quarter.
Patrons descended on Cineplex's multiplex screens to see performers like Despicable Me 2, The Wolverine and We're The Millers, compared to the third quarter of 2012 when The Dark Knight Rises dominated that period's box office.
But Q3 earnings fell by nearly 50% to $26 million, compared to a year-earlier $51.7 million profit, as Cineplex closed the acquisition of EK3 Technologies.
The exhibitor also recorded a one-time $1.56 million loss on the disposal of assets.
After the end of the third quarter, Cineplex also completed the purchase of 24 Atlantic Canada theatres from Empire Theatres.