Montreal's Encore pacts with Dakota Pictures on comedy programming
The new venture will primarily target Canadian broadcasters, and incubate English versions of French-Canadian series and formats for the U.S. and international markets.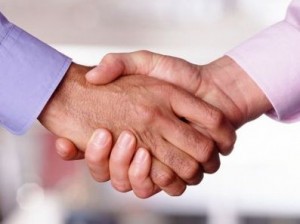 Montreal indie producer Encore Television has joined forces with Hollywood-based Dakota Pictures to produce original comedy programming for the Canadian, U.S. and international markets.
The comedy shop will primarily focus on serving Canadian broadcasters, according to a release.
Encore's François Rozon and Vincent Gagné will collaborate with Dakota founder Troy Miller, who will serve as creative consultant and exec producer on upcoming projects. Miller, whose exec producer credits include Flight of the Conchords and Arrested Development, will take a larger role on projects that also target the U.S. and international markets.
Former Just for Laughs Television VP sales Christos Sourligas has been tapped as the venture's head of production and sales.
"We're tapping into the unique creativity of French-Canadian television formats that have been highly successful around the world for the past 10 years," said Sourligas in a statement. "The idea is to incubate these shows in English Canada and the U.S., then to unleash them internationally," he added.
The first project on the new venture's slate is Dream Role, based on Encore Television's original French-Canadian format Reves d'Acteurs and which recently aired on ARTV. Also upcoming is an English-language version of Encore's "Seinfeld-esque" single-cam sitcom series Les beaux malaises. The original French-language series is written by and starring Quebec comedy actor Martin Matte, and slated to premiere on TVA in winter 2014.
Encore's Rozon, former CEO of the JFL festival, said in his own statement that the partnership gives "Quebec's creative talent the chance to increase their scope beyond our borders while continuing to evolve and entertain viewers here at home."
Miller, who added he's confident the international alliance will result in some hilarious comedy, most recently directed the opening montage film for the Emmy Awards, and also directed all episodes of Netflix's new season of Arrested Development with series creator Mitch Hurwitz.
The venture plans to name a head of development in the coming weeks.