The 2013 Playback Canadian Film and TV Hall of Fame Inductees
Playback celebrates the lives and careers of six extraordinary Canadians from the film and television industry, and awards three special mentions, including the annual Swarovski Humanitarian Award.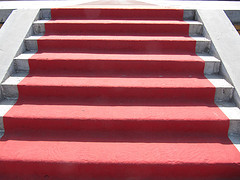 When Canadians weave the lore of our culture, much of it rests on things we've collectively experienced on screens. Film and TV have, until recently, been one of the few common touchstones of our varied life experiences. Can you think of a better dinner-party conversation starter than "Have you seen…?"?
Canadian entertainment plays a critical role in shaping our collective story and in this year's Hall of Fame, you can see just how pervasive that influence can be. Al Waxman's The King of Kensington showed the rest of Canada what life was like in a multicultural enclave of the big city. Producer Ted Kotcheff's work spanned borders and launched one of the most famous action film franchises of all time, Rambo. Rock Demers helped our children understand compassion and empathy. Slawko Klymkiw's work with the CFC is reflected all over IMDB. Colm Feore has been a consistent presence in our living rooms for decades as one of Canada's most prominent working actors. And George Anthony: well, he continues to keep us well-fed in comedy, news and culture.
Playback will honour these exceptional Canadians – and showcase the outstanding careers of David Suzuki, prodco marblemedia and filmmaker Xavier Dolan – in a ceremony on Sept. 12, 2013. We hope you will honour them too by learning more about them here.