Exclusive: CAFDE restructures, Ted East to step down
The Canadian distributors' lobby group is eyeing new members as it looks for a new voice and seat at the table in Ottawa.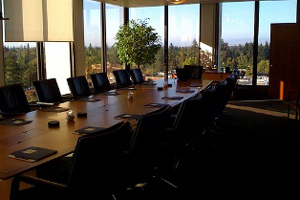 A fast-changing landscape for Canadian film distributors has prompted a shakeup at the Canadian Association of Film Distributors and Exporters, which represents major domestic players.
Ted East is stepping down as CAFDE president on Sept. 15, after filling the post since 2004.
There's no word on when a replacement for East will be sought, as the industry group consults on how best to position itself on the regulatory front in Ottawa.
The distributors' lobby group, which has Entertainment One's Patrice Theroux as chairman, is also restructuring.
The goal is drawing in more members from a sector expanding with new entrants after a period of rapid consolidation and digital transition.
Current CAFDE members include D Films, Kinosmith, Metropole Films, Entertainment One/Les Films Séville and Mongrel Media.
The restructuring also follows the failure of Starlight, the all-Canadian movie channel to secure mandatory carriage from the CRTC.
That leaves CAFDE back at the drawing board to get Canadian broadcasters to invest more dollars and screen time in domestic movies by lobbying a variety of political players.
The need to get Canadian distributors at the table in Ottawa also follows consolidation in the broadcast space, and newly installed federal heritage minister Shelly Glover getting up to speed as she reviews film and TV policy.