Canadian web fests launching in 2014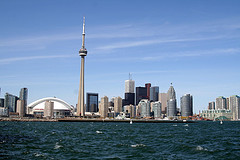 The spotlight will shine in Canada on web series in 2014, with the launch of two homegrown festivals slated for Vancouver and Toronto.
Vancouver Web Fest, which is Canada's first international web series festival, according to organizers, will take place in May 2014 in downtown Vancouver.
The three-day festival will bring together Canadian and international web series creators, producers and viewers in a forum setting to discuss the cultural significance and growth of the genre.
The festival, headed up by founder and executive director Suzette Laqua, will also host web series screenings and panel discussions, and recognize the format with awards in various categories, including comedy, drama, foreign, and app-based series.
Submission guidelines for the festival are available online.
As well, the Independent Web Series Creators of Canada (IWCC-CIWC) is set to host TO Web Fest in Toronto in spring 2014.
The IWCC-CIWC is a non-profit professional association for web series creators launched earlier this year, and is also a supporting partner of the Vancouver Web Fest.
TO Web Fest will coincide with the organization's first annual general meeting.
The announcements follow a recent surge of web series festivals launching internationally as the opportunities for content creators expand in the digital arena. That includes inaugural web fests this year in Melbourne,  Hong Kong and London, and festival launches in L.A. in 2010 and Marseille in 2011.