Cinemas Guzzo announces opening of two more Imax theatres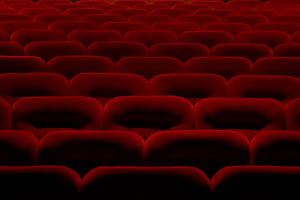 Imax announced today in a press release that it is expanding its revenue sharing agreement with Cinemas Guzzo, adding two more theatres. The deal includes the Montreal-based exhibitor's fourth dual-screen Imax installation. It will be the first ever single-language, dual-screen installation in the Imax network, according to a release from the Imax Corporation.
Cinemas Guzzo will add an Imax theatre at its Mega-Plex Deux-Montagnes 13 in Deux-Montagnes and a second one at its Mega-Plex Terrebonne 14 in Terrebonne.
Today's deal brings Cinemas Guzzo's total Imax screens to 12, with six open and six contracted to open.
"Since the March 2012 opening of our first Imax theatre in Taschereau, the complex's overall gross box office has increased 20 percent in just a year," said Vincent Guzzo, executive vice-president, in a statement. "Also, as the Imax film slate continues to expand with even more Hollywood blockbuster titles, we're pleased to add a second French-language Imax screen in Terrebonne."
In just over a year, Cinemas Guzzo has opened six Imax theatres throughout the greater Montreal area.