Bell Media unveils plans for Canadian International Television Festival
The Canadian broadcaster has pacted with the CMF and the CMPA to launch an annual public-facing TV festival to bring homegrown talent and their fans together in Toronto.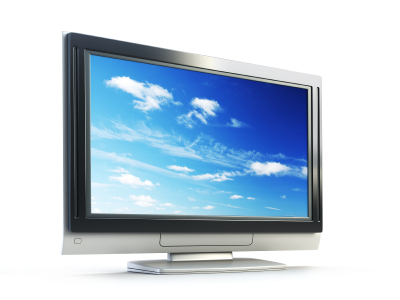 Bell Media is asking TV viewers to get off their couches and walk up a red carpet in Toronto to help celebrate current and classic Canadian series.
The Canadian broadcaster has pacted with indie TV producers and industry funders to launch the inaugural Canadian International Television Festival on November 16, 2013.
The aim is creating a Canadian TV fan festival to promote new and returning English- and French-language TV series increasingly finding audiences at home and abroad.
The festival, also supported by the Canada Media Fund and the Canadian Media Production Association, will take place at Bell Lightbox, the year-round home for the Toronto International Film Festival.
What works for film, David Heath and John Galway of the CITF's board of directors told Playback, will be used to promote Canadian TV.
"With the promotion of Canadian film and TV now, the template is how to engage the public with a celebration," Galway said.
"We're hoping that the talent and directors talk to the audience and engage the audience that way, with the stars and the red carpet," he added.
It's a tall challenge. Canadians generally watch TV in their homes, or on their smartphones and tablets, and tend to engage with series talent via social media.
And while the TV festival format has been tried elsewhere – notably with the PaleyFest in Los Angeles, which spotlights TV history, and TV conventions in New York and Austin, Texas – Toronto has successful festivals for filmmakers and authors.
Even the Just For Laughs comedy festival has a Toronto edition now.
It's just TV creators that have tended to go out each year to Banff to celebrate their craft, and then without the public on hand.
Comicon and Fancom, both which have made inroads in Canada as they bring fans and TV talent together, has given the CITF organizers a possible model to follow.
"We really want to have a fan experience. Not everything we do will be a screenings," Heath insisted.
That means holding autograph sessions and Q&As in a bid to bring talent and their fans together, on top of cast reunions, script readings and other live events.
A recent example is CTV's Flashpoint drama ending five seasons with a special presentation at Bell Lightbox that included red carpet treatment and taking questions from the audience.
The annual mid-November date for the CITF is deliberate, as it comes mid-way through the fall TV season and allows Canadian series that launched a few months earlier to get another round of promotion.
And it comes ahead of the winter TV season, when broadcasters bring yet another slew of new and returning series to air.
The Canadian TV festival initiatives also comes after the unveiling in Banff of the Eye on Canada industry-wide campaign to promote Canadian media product.