Temple Street expands into U.S.
The move, which includes hiring Tayfun King as factual head of development in the new L.A. office, is the latest in the company's strategy to expand its scripted, factual and digital initiatives.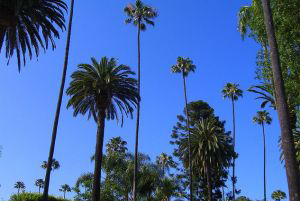 Toronto-based Temple Street Productions is expanding its operations stateside with the opening of an L.A. office.
The move is part of the company's strategy to increase its factual, scripted and digital initiatives.
Temple Street VP factual entertainment Gerry McKean, who spearheads the company's factual and reality content, will be based in the L.A. office.
And new hire Tayfun King joins the company as head of development, factual entertainment (U.S.), reporting to McKean.
King previously worked at Discovery Studios, where he developed and served as supervising producer for Oprah Winfrey Network's Blackboard Wars. He also previously worked at BBC Worldwide. His producer credits include ABC's Dancing With the Stars and MTV's Top Pop Group.
Temple Street's expansion into L.A. is the latest in a string of recent developments for the company, which include launching Toronto-based digital content studio Boat Rocker Studios out of its newly-created division, Temple Street Media Ventures.
"We're committed to enhancing the company's profile as a producer of high quality content across all genres. The opening of the U.S. office in Los Angeles is an important and strategic next step in the continued growth of Temple Street. We are very excited to be seeking out additional opportunities in the scripted, unscripted and digital landscape," said Temple Street co-presidents David Fortier and Ivan Schneeberg in a statement.
Temple Street is repped in Los Angeles by CAA.