Cineplex launches SuperTicket movie bundle
Giving a potential boost to home entertainment sales, the package includes both theatre admission and a UV digital download of the film.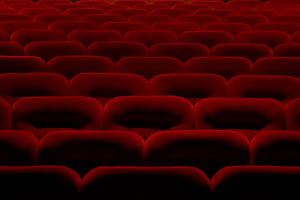 Cineplex Entertainment has launched SuperTicket, a bundled offering that includes theatre admission and an UltraViolet digital version of the film, as part of an agreement with multiple studios.
The SuperTicket option will also give a potential boost to the industry's home entertainment sales.
Available from multiple studios, cinema-goers can pre-order a UV digital download of the movie, which can be watched on any device, at the same time as they purchase a movie admission ticket.
The digital download will become available when the movie is released for home viewing.
Movie-goers will also have the option to upgrade their general admission tickets to a SuperTicket bundle within 48 hours. And while a regular general admission ticket can typically be purchased for 1000 SCENE points, the SuperTicket bundle is available for 4000 SCENE points.
Special features in the bundle will vary by the movie, and can include bonus SCENE points, extra footage and cast interviews, and special offers on related catalogue movies.
The first four studios to participate in the SuperTicket option are Warner Bros. Entertainment, Sony Pictures Entertainment, Paramount Pictures Canada and Universal Pictures.
Cineplex, citing research conducted for the company by Ipsos Reid, said Thursday that 55% of Canadians 18-to-34 typically purchase movies they liked in theatres, adding that the same research found that the average Canadian cinema-goer has seen their favourite movie 17 times.