Julie Bristow leaving CBC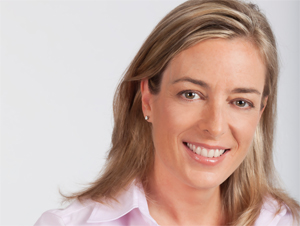 Julie Bristow, executive director of studio and unscripted programming, is leaving the CBC.
Bristow will be "taking on an exciting new venture," according to a release from the pubcaster Wednesday.
Specific details of the venture weren't released.
The news follows the announcement last month that EVP English Services Kirstine Stewart was leaving the pubcaster to head up Twitter Canada, and just a week after the CBC launched its 2013 fall schedule.
"We know that talented people like Julie often look for new challenges and we're happy for her that she's ready for the next phase of her career" said Neil McEneaney, interim EVP, CBC English services in a statement. "While we're sorry to see Julie leave, I'm excited at the prospect of CBC working with her in our shared goal of celebrating the best in Canadian content. We'll have more to say on that further down the road," McEneaney added.
"CBC is one of the most important cultural institutions in the country and it has been an honour to have been part of its evolution to a modern public broadcaster," said Bristow in her own statement. "I've had the unique opportunity to create content in all genres for all platforms, including news, sports and entertainment. It's been a privilege to have worked with some of the brightest people in Canadian broadcasting. I look forward to a continued relationship with the CBC, albeit from a different vantage point, as I embark on a thrilling new opportunity in my professional career."
Bristow's last day with the CBC will be June 14.
Head of factual entertainment Jennifer Dettman will take on the role of executive director of studio and unscripted content on an interim basis.