Blackbird, Le Demantelement take Cannes prizes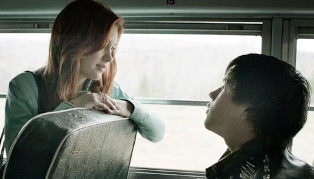 Two Canuck films have taken prizes handed out as components to the Cannes Film Festival.
Blackbird, from director Jason Buxton and producers Marc Almon and David Miller, received the grand prize in the Cannes Junior program.
Le Démantèlement, from director Sébastien Pilote, has taken the director's choice award handed out by the Société des auteurs et compositeurs dramatiques (SACD), a group comprised of authors and filmmakers. It was screened as part of International Critics' Week, a parallel section of the festival.
Blackbird, which focuses on a troubled teen who is falsely accused of planning a Columbine-style mass shooting, has also won top prizes at festivals in Toronto, Vancouver and Halifax. It also collected the Claude Jutra Award.
The film will open on 50 French screens on June 12. It is carried in France by ZED Distribution.
Le Démantèlement is a domestic drama that focuses on the turmoil faced by a withdrawn sheep farmer in rural Quebec when his grown daughters reach out to him in times of crisis.
The festival wrapped on Sunday.