Sally Caplan leaving eOne Films International
Caplan (pictured), who joined the company in 2011 to open the sales arm for eOne's U.K. office, departs at the end of May.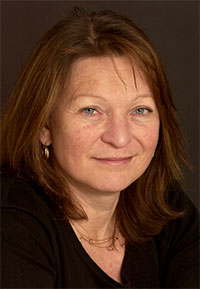 Entertainment One on Monday announced that Sally Caplan is stepping down at the end of May as eOne Films International managing director.
"Sally leaves us to focus on production and we wish her the best of luck. We're looking forward to forging more and more strategic relationships throughout Europe and worldwide and offering our distribution partners and core operating territories top independent fims," said eOne Global Film Group COO and EVP Nelson Kuo-Lee in a statement.
"I leave behind a great international team and thank them for all their support, hard work and inspiration. I wish them and everyone else at eOne success in this exciting time of expansion," said Caplan in her own statement.
Caplan joined eOne in 2011 to establish the sales arm for its U.K. office. She was previously the head of the Premiere Fund at the U.K. Film Council for five years, and prior to that held senior roles at Icon Film Distribution Momentum Pictures and Polygram International/Universal Pictures.
eOne Films International EVP Charlotte Mickie and head of sales Charlotte Van Weede will take on Caplan's responsibilities for an interim period.