CTV's Motive debuts on ABC stateside
The homegrown crime drama debuted at 9 p.m. on Thursday night with 6.06 million viewers.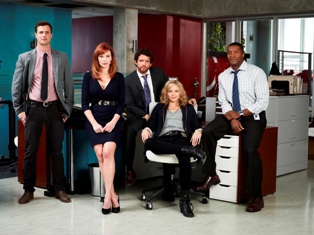 The CTV crime drama has debuted stateside.
ABC, which is giving the Canadian series a summer showcase, previewed the imported police procedural last Monday to 6.5 million American viewers and a 1.3 share at 10 p.m., after a two-hour Dancing with the Stars performance finals, according to Nielsen ratings data.
The Kristin Lehman, Louis Ferreira and Lauren Holly-starrer then settled into its rookie season time slot at 9 p.m. on Thursday nights with 6.06 million viewers and a 1.2 share, down 7% from Monday's show.
The Thursday night performance was also just below another rookie show, Does Someone Have To Go?, Fox's office reality series.
CTV earlier renewed Motive for a second season of 13 new episodes from Vancouver-based Foundation Features and Lark Productions.
From creator Daniel Cerone and executive producers Louise Clark and Rob Merilees, Motive is averaged around 1.1 million viewers a week on CTV.
Another Canadian import, Rookie Blue, debuted its fourth season after Motive on Thursday night with 5.98 million viewers and a 1.2 share.
That beat NBC's Hannibal with 2.7 million viewers and a 1 share.